X-LIGHT 광소결 / 광어닐링 시스템 (X-LIGHT ANNEALING SYSTEM)
PHOTONIC SINTERING / ANNEALING / SOLDERING / CURING TECHNOLOGY
관련기술이 필요하신분은 당사로 문의주시기 바랍니다 !!
TEL : 031-497-1134

LTPS BASIC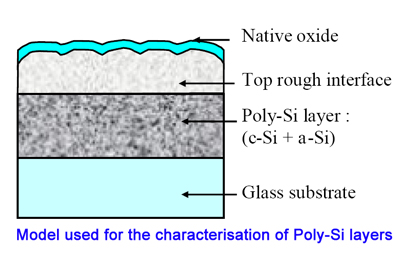 Polysilicon is a Silicon-based material, which contains numerous Si grains with sizes ranging from 0.1 to several um. In semiconductor manufacturing, polysilicon is usually prepared by LPCVD (Low Pressure Chemical Vapor Deposition) and then annealed above 900°C, i.e. so called SPC (Solid Phase Crystallization) method. Obviously, the same way could not be applied to FPD industry since the strain temperature of glass is only about 650°C. Therefore, Low Temperature Polysilicon (LTPS) technology is the novel technology specific for FPD application.

Currently there are several approaches in the preparation of LTPS film on glass or plastic substrate:
Metal Induced Crystallization (MIC): It is a kind of SPC method but, compared to conventional SPC, it can achieve polysilicon under lower temperature (about 500°C - 600°C). This is because a thin metal layer is coated before crystallization anneal. The metal element is the key in lowering the activation energy of crystallization.
Cat-CVD: This method directly deposits poly-film without further thermal anneal. The deposition temperature has reportedly gone as low as 300°C. The growth mechanism involves the catalytic cracking reaction of SiH4-H2 mixture.
Laser anneal: This is the most popular method used currently. Excimer laser is used as an energy source to heat and melt a-Si with low Hydrogen content. It is later recrystallized as poly-film.
TEL : 031-497-1134